Quick Updates
Hello everyone,
As we enter the month of May, we are excited to announce that we will having a Mother's Day Event to be held on Friday, May 11 from 12-6pm. We will provide some light bites, bubbly, and fresh made smoothies. There will be a live filler demonstration and we will be raffling off amazing prizes! A syringe of Radiesse, a syringe of Belotero, a year of free *Xeomin, and a vampire facial will all be raffled to four lucky winners. Attendance at the event will give you one raffle ticket, and if you bring someone who is new to Bella, you will receive two for yourself and your guest will get one. Hope to see you there!
Happy May and Happy Mother's Day!
Best,
The Bella Team
Essential Beauty Tips
Don't neglect your neck and hands!
– Did you know that most anti-aging and rejuvenating treatments that are done on the face can also be done on our neck and hands? Most patients focus on the face to reduce the signs of aging, but often the neck and hands can give you away. Fillers, laser, and microneedling are just a short list of the options available for the neck and hands.
– Skin care products, especially sunscreen, should also be used on these aging areas.
– This month we have some amazing specials on products that work extremely well for reducing the again signs of the hands (Radiesse) and the horizontal lines that start to form on the neck (Belotero)
Promotions
The Max Stem Cell Facial
Targets fine Lines, Wrinkles, Loss of Elasticity, and Dull, Shallow Skin
$75 (regularly $100)
A blend of fruit enzymes and peptides in an organic Aloe Vera Gel Base. Rebalance, rejuvenate, and restores skin leaving your skin glowing
$65 (regularly $85)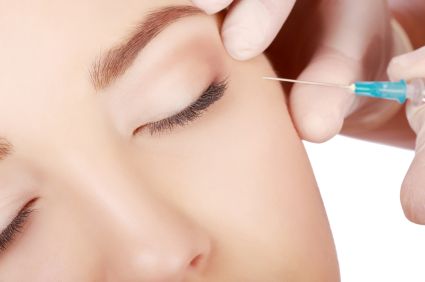 Xeomin Anti-Wrinkle Neuromodulator
Graceful beauty never ages with this anti-aging treatment (minimum 20 units)
$7.75 per unit (regularly $8.50)
Belotero
Helps smooth wrinkles for a natural, finished look
One syringe $399 (regularly $490)
Buy one get one half off $735 (regularly $980)
Buy two get one free $980 (regularly $1470)
Radiesse
A volumizing filler, provides an instant lift, filling wrinkles and folds to help restore a more youthful look in your skin
One syringe $499 (regularly $660)
Buy one get one half off $990 (regularly $1320)
Buy two get one free $1320 (regularly $1980)
Wildfit Challenge
A 90-day program that will teach you how to permanently change the way you eat. You're going to learn how to train your brain to stop wanting foods that aren't good for you.
*NOTE: Patients with pre-diabetes/diabetes and/or hypertension currently on medications who complete 3 doctor visits with lab testing during the program will receive a $300 rebate at the end of the challenge.
Last day of subscription for this group is on Wednesday, May 2, 2018. For more information go to wildfitdoc.com
$499 (regularly $1497)
Surprise a friend or someone you love with a Bella Gift Card